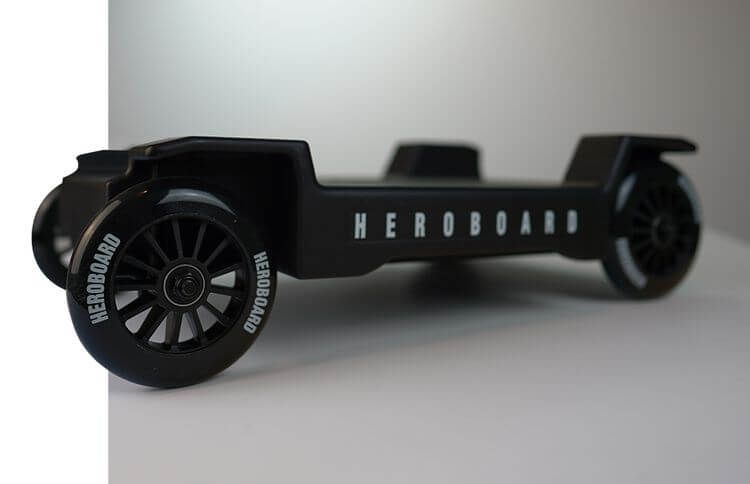 What is HeroBoard?
HEROBOARD is designed and manufactured in the United States and is growing exponentially in the fitness industry. With engaging exercises for beginners and athletes, our goal is to develop creative and practical products. Right now, our product allows for smooth and stable motion on any surface and is unparalleled with any other product in the market. HEROBOARD is the perfect training tool for someone who wants to reach their ultimate fitness objectives.
Adaptable
The HEROBOARD is a team player. It has hooks for fitness bands, a platform for plates, and a groove for workout bars. Introduce the HEROBOARD to your pre-existing equipment, and you'll discover it has a crazy side you've never experienced before. Get the most out of your gym with the HEROBOARD!
Targeted
The HEROBOARD translates traditional, powerhouse moves into something entirely new. Thanks to its tough roll, an exercise as basic as a lunge suddenly engages more muscles and facilitates greater mobility. You will feel the difference immediately — and see the difference soon after. Try out the HEROBOARD today.
Functional
Unlike a lot of other fitness equipment, the HEROBOARD doesn't quit the minute it leaves the smooth floors of the gym. Its hardy design rolls on asphalt, grass, and more while standing up to even the toughest wear and tear. No matter where you work out, you'll enjoy smooth reps and unsurpassed stability. Try it for yourself!
THE BEGINNING IS NOW
The secret to good training is flexibility and versatility, and HEROBOARD is providing all you need. Different exercise allows you to concentrate on different areas like the inner thigh, butt, and lower abs so that all major muscle is actively working. You will obtain a full spectrum of mobility to tone those stubborn muscles.